Project Details

Back to Projects
2004-2005
Hernewood Junior High
O'Leary
Contact person: Pattie Sweet
Artist(s) involved: Maurice Bernard, Ron Perry, Dr. Rolly Chaisson, Jannelle Irving, Janet Cameron, Eric MacArthur and John Cousins
Project Title: Hernewood Mission Through Space

The students transformed the lower floor of the
school by creating an atmosphere of outer space. Some of the artistic
tasks that the students performed during this project are:


Drawing and painting of a 50 foot solar system mural;


Drawing a scaled ceiling map representing the star constellations done in pastels;


Creating a song for each planet or various components of the Solar System;


Writing a journal of their "journey";


Creating a personal portfolio containing poems, plays/skits, songs.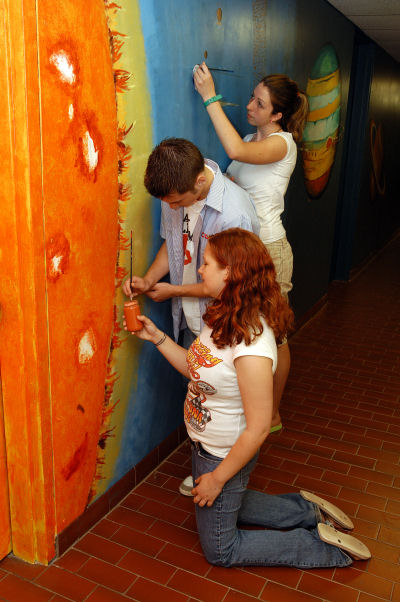 Génie Arts Smarts
Open your mind and learn through the arts Teachers and
artist bringing learning to life through culture and the arts.