Project Details

Back to Projects
2004-2005
Spring Park Elementary
Charlottetown
Contact person: Connie MacKay-Carr
Artist(s) involved: Everett Johnston and Debbie Thompson
Project Title: Growth through the Seasons

The finished product consists of a 3' x 6' work in stained glass created
by the students,. The central image in the work will be a tree, the
symbol of growth in body, mind and spirit. Each student participated in
the design of the work.
ArtsSmarts quotes

The window lights up the students' eyes
It is the most colourful window I ever saw.
It's great! I love it. I think it gives much more colour to the school.
I learned that you can fit 400 pictures in one window
Quotes from parents/teachers

Supports school unity
The students had the opportunity to really contribute to the physical part of our school.
They have ownership and respect for the window and feel that it is beautiful.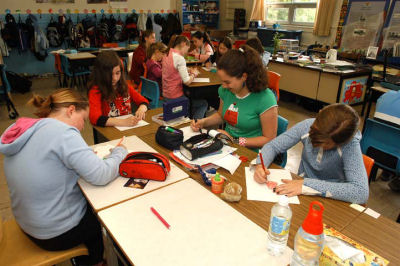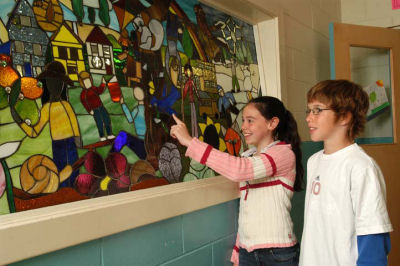 Génie Arts Smarts
Open your mind and learn through the arts Teachers and
artist bringing learning to life through culture and the arts.