Project Details

Back to Projects
2005-2006
EAP PLUS
Summerside
Contact person: Kelly Adams
Artist(s) involved: Maurice Bernard and Adam Bassett
Project Title: Building a Community / Up Close and Personal in a Maritime Fishing Community

The students created a three-dimensional table top model of a fishing
community with elements from different communities, past and present.
Building the 3-D table top model of a fishing community provided the
basis to showcase a wide array of talent. Some students flourished in
the planning, detailing, and mapping of the project.
ArtsSmarts quotes

"I like to do art with any friends because I do better on it and it is good to work together because it is always good to be a community too."
"My ArtsSmarts experience, I liked it because I learned about a fishing community and how to make a 3-D table top model. I made a car out of play doe."
Quotes from parents/teachers

"A wonderful opportunity to learn."
"Well done. It gives the kids a better chance to understand their surrounding areas and culture."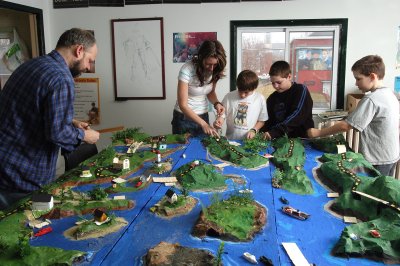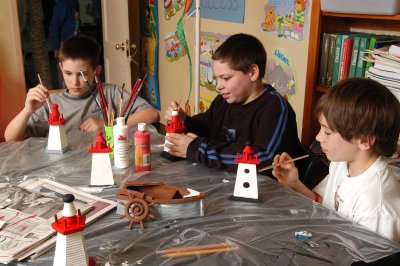 Génie Arts Smarts
Open your mind and learn through the arts Teachers and
artist bringing learning to life through culture and the arts.