Project Details

Back to Projects
2005-2006
Eastern Kings Consolidated
Souris
Contact person: Carol Sharkey
Artist(s) involved: Lynne Townshend, Hugh MacDonald and Nancy Lee Ching
Project Title: Helping Hands

The students created different projects at various grade levels, such as
a quilt in grades 3 and 4 and an illustrated book in grade 5 and 6.
All students took part in the "Helping Hands" mural. The different
projects used the Big Elm tree as its focus. Students hands were cut out
of wood and each student painted how they used their hands to help.
ArtsSmarts quotes

"ArtsSmarts is amazing! We wrote a book, took a field trip, and made a song! I hope it comes to your school."
"ArtsSmarts was really fun and I hope that you get to have the same experience as I have had. It's great!"
"My experience was fun and I would like to do it again in a while."
"It was fun and I never made a book with a real artist, it was really fun!"
Artist(s) quotes

The ArtsSmarts projects were great at giving a bit of artistic opportunity to students, however I feel there are lots of basic skills they need to learn before a project of this size is attempted.
Quotes from parents/teachers

"A job well done!"
"The completed work for the ArtsSmarts was terrific. It was so well done and all so colorful. Congratulations to all who were involved."
"The students were really interested in the art and looked forward to working on the project."
"The students really enjoyed brainstorming and producing their own ideas."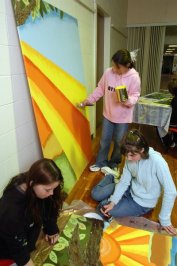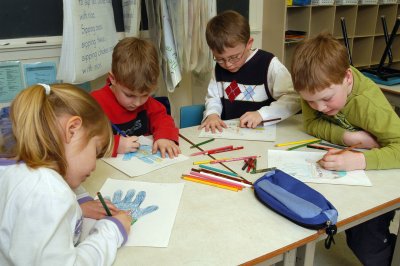 Génie Arts Smarts
Open your mind and learn through the arts Teachers and
artist bringing learning to life through culture and the arts.