Project Details

Back to Projects
2005-2006
École Évangéline: First Project
Évangéline region
Contact person: Monique Mainville
Artist(s) involved: Lynn Gaudet, Sylvie Toupin, Denis Robert and Louise Arsenault
Project Title: On est tous dans le même bâteau

This project included a play on Canadian heros and the publication of
sketches written by students, which will be used as teaching tools, and
to create a memory book. Students were involved in all the steps leading
to a stage production, including research on Canadian heros, research
on Canadian geography with the teacher, drawing up a series of oral
expression activities to pave the way, collective writing of the play,
learning different technical aspects : self-criticism, writing songs and
sketches, and making small books with the teacher.
ArtsSmarts quotes

"This project was really entertaining and funny."
"I loved the entire project. It was interesting, entertaining and funny."
"I especially loved going on outings to present the play. That was really fun."
Artist(s) quotes

From the creation process to the research for the play, and from the set up to the staging, I felt that the students were deeply committed. Their energy and contribution not only in their own roles, but in the whole project was great. In this beautiful adventure, they fulfilled a great challenge and sailed straight to success.
Quotes from parents/teachers

"A really great project with a different learning method that was much appreciated by my child. Many thanks!"
"I was really impressed on how educational it was. The kids really seemed to have a lot of fun, even with the sets and songs."
"This is an excellent project, and it would be nice if more children could participate in ArtsSmarts."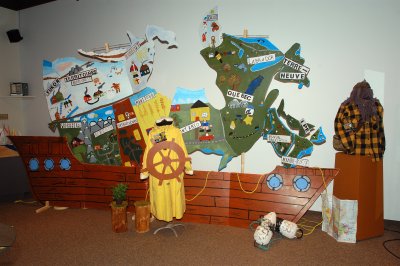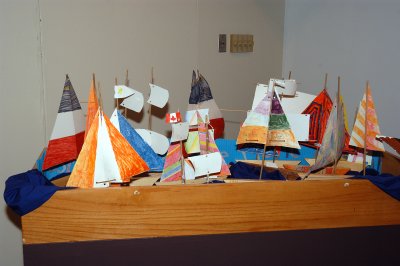 Génie Arts Smarts
Open your mind and learn through the arts Teachers and
artist bringing learning to life through culture and the arts.