Project Details

Back to Projects
2006-2007
Ecole Évangéline: Second project
Évangéline region
Contact person: Jenny Lavoie
Artist(s) involved: Anne Gallant
Project Title: La vie des Acadiens d'hier et aujourd'hui

This project involved the creation of a comic strip which described the
lifestyle of the Acadians of years gone by and made comparison to life
today. Through their drawings the students demonstrated important
events, people and the way of life.

Multiple outcomes are included in this project through Arts, Science,
Communication, Personal Development, Public Spiritedness and French.

After researching and meeting various Acadian people who marked the
history of Acadia, groups of students created comic strips describing
the lifestyle of years gone by, compared to that of today. Students made
drawings of the people, events and objects linked to their story. They
wrote the text and drew the illustrations after their research and/or
meeting. The comic strips were published and presented to École
Évangéline, as well as the whole community.
ArtsSmarts quotes

"I found that the project was really well organized."
"It was fun!"
"I think this project taught me that I was more creative than I thought. I would like it more if we could do it with paint."
Artist(s) quotes

"Students worked really hard and their imagination never failed. I am impressed by their patience in this long creation process. I hope they will remember it for a long time."
Quotes from parents/teachers

"Really good experience for all kids."
"Nice initiative! Bravo!"
" I really appreciate this project and it's really good for the children."
"An ArtsSmarts project is really good for the children. It gives them additional tools for life."
"It's a large project and to allow students to achieve good learning, the teacher and the artist need to work rigorously and effectively."
"Good job, keep up the good work!"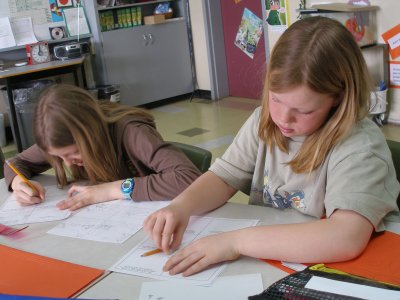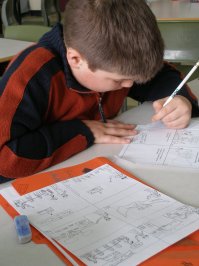 Génie Arts Smarts
Open your mind and learn through the arts Teachers and
artist bringing learning to life through culture and the arts.