Project Details

Back to Projects
2006-2007
École la Belle Cloche
Souris
Contact person: Darlene Arsenault
Artist(s) involved: Suzanne René, Ginette Turgeon
Project Title: Des contes et des légendes

Students created internationally inspired tales and stories. They also
created a work of art reflecting their text using media like paints,
sculpture, cards and culinary arts.

Multiple outcomes are included in this project through Arts, Math, and French.
ArtsSmarts quotes

"I loved making a canvas."
"It was fun to make this project. It was a bit hard sometimes. I learnt a lot of things."
"I really like it because I do arts and I love having the opportunity to do it with friends."
Artist(s) quotes

"Access to visual arts, music, literature and theater are fundamental to allow our children to blossom and gain knowledge as individuals at school and in life."
Quotes from parents/teachers

"The project was a great success."
"Thank you for such a project."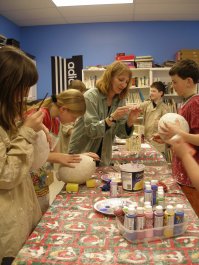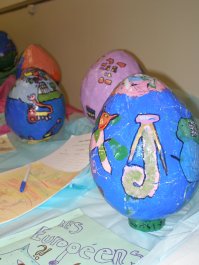 Génie Arts Smarts
Open your mind and learn through the arts Teachers and
artist bringing learning to life through culture and the arts.