Project Details

Back to Projects
2006-2007
Kensington Intermediate Senior High
Kensington
Contact person: Sally MacDonald
Artist(s) involved: Troy Little, Erwin Balderstone, Darlene Balderstone
Project Title: Multimedia Adventures

This project proposed the creation of a short animation or video. This
cross-curricular project allowed students to explore the art of
animation and film making.

Artistic tasks performed by all students through this project were :
selecting topics and media (clay animation, drawing animation or video)
for their project; planning and writing a story; creating and editing
music, making special effect sounds and other audio; creating clay
figures and props for animation; designing costumes, props and scenery
for video; dramatizing various actions for the story using clay figures
and animated drawings or acting in video; planning and creating lighting
to affect mood and atmosphere in the movie; planning camera angles,
positions, shot length; designing, drawing, and editing images for
animation, and editing video footage.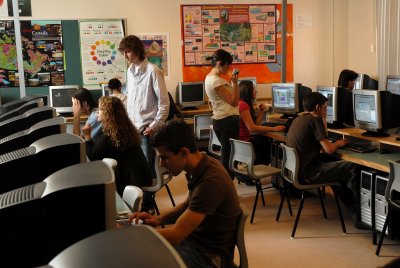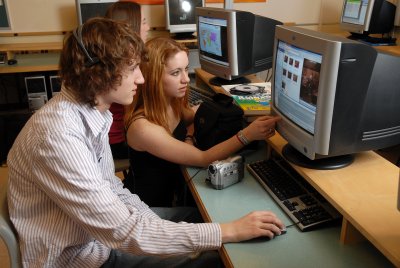 Génie Arts Smarts
Open your mind and learn through the arts Teachers and
artist bringing learning to life through culture and the arts.